Current Stories:
[ More Current News Stories... ]

News Archive: [ 2015 ] [ 2014 ] [ 2013 ] [ 2012 ] [ 2011 ] [ 2010 ] [ 2009 ] [ 2008 ] [ 2007 ] [ 2006 ] [ 2005 ] [ VFD News ]

Other News Sections:

Announcements:
Forums: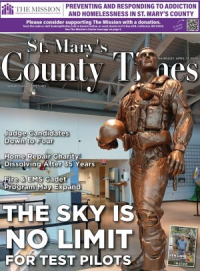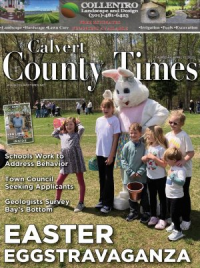 Posted on March 03, 2013
Investigators say the owner could not afford payments on the $77,000 car

NANJEMOY, Md. (March 1, 2013) -- Deputy State Fire Marshals have charged three Charles County women with arson related charges in connection with a December 9, 2012 vehicle fire in Nanjemoy. The three charged were identified as Nichelle C. Underwood, age 44, her sister Tanya R. Mathis, age 40, both of the 4800 block of Flossmore Place in Waldorf; and Angela Y. Hemsley, age 49, of the 10600 block of Jackson Hole Place in White Plains.

The 2007 Chevrolet Corvette was discovered completely destroyed in the early morning hours by a Charles County Sheriff's Office deputy while on patrol in the area of Friendship Landing Park. Deputy State Fire Marshals, with the assistance of Charles County Sheriff's Office detectives, determined the vehicle was intentionally ignited. Investigators determined that Underwood purchased the vehicle in August of 2012 for $77,000 and was not able to make the $1,300.00 monthly payments. Investigators later determined that Underwood involved her sister, Tanya Mathis, who subsequently contacted Hemsley. Hemsley agreed to burn the vehicle for a $500 fee.

All three were served with a criminal summons. Mathis and Hemsley were charged with Arson 2nd Degree and Conspiracy of 2nd Degree Arson. Underwood was charged with Malicious Burning/Fraud and Conspiracy of Malicious Burning/Fraud. The investigation continues and Deputy State Fire Marshals are seeking a fourth person connected to the case. If convicted, all three suspects face penalties ranging between 5 years to 20 years imprisonment and/or fines of $5,000 to $30,000.

State Fire Marshal William E. Barnard praised the efforts of the involved investigators. "When someone commits arson and vehicle insurance fraud, they are stealing directly from the pockets of hard-working, honest Marylanders," Barnard said. "I am proud of the top-notch investigative work done by my team and those with Charles County Sheriff's Office to crack down on fraud and hold those accountable for their actions"
Headline News Main Page
Discuss This Article in the Forums (or comment below)

Reader Comments Appear Below the Advertisement
FEATURED SPONSOR
Annmarie Garden
Open daily from 9am-5pm, includes a thirty-acre outdoor sculpture park and an Arts Building.