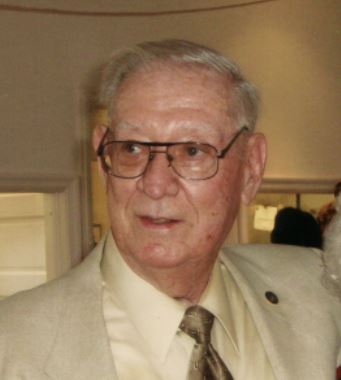 Philip "Phil" Henry Hurry, Sr., 92, of Clements, MD passed away on May 2, 2021 at his home. He was born on May 27, 1928 in Clements, MD and was the son of the late Agnes Mae Raley Hurry and Jon Donelin Hurry. Phil was the loving husband of Georgia Ellen Oliver Hurry, whom he married on August 8, 2017 in the Charles County Courthouse, La Plata, MD. Phil is survived by his children, Philip Henry Hurry of Miami, FL, Melanie Genevieve Guy of Mechanicsville, MD, JoAnne Louise Alu of Dunkirk, MD, John Bernard Hurry of Clements, MD, Joseph David Hurry of Clements, MD, Lorretta Lynn Fields of Clements, MD, 23 grandchildren, and 22 great-grandchildren. He was preceded in death by his first wife Katherine Leila Radford and his children, James Michael Hurry, Katherine Claire Radford, and his siblings John William Hurry, Joseph Donald (Scoogie) Hurry, Agnes Hurry Healey, Richard Johnson Hurry, James Raley Hurry, George Love (Scottie) Hurry, Betty Hurry Russell, Lucy Hurry Anderson, and Mary Virginia Hurry Sapp.

Phil graduated from Margaret Brent High School in 1945. In 1950, Phil opened the Shell Service Station in Clements, MD. In 1954, he obtained a dealership to sell Ford tractors. In 1963, Phil opened the Black Steere Bar and Restaurant. He sold it in the 1970's and went to work for Churchill Distributors selling whiskey until his retirement. He tried entering County Politics running for County Sheriff, House of Delegates, and County Treasurer in the 1960's and early 1970's. Civic minded, he joined the 7th District Optimist and served 1 year as president. Owner of the Clements ballfield, he could be seen on his front porch watching the evening games. He was the original driver for the Clements Cuties, driving them to their fundraising games in his RV. He also drove some of the teams to Ocean City for tournaments. Having his pilot license, he would sometimes fly team members to or from Ocean City for other commitments.

The family will receive friends on Thursday May 6, 2021 from 10:00 AM – 11:00 AM in the
Mattingley-Gardiner Funeral Home Leonardtown, MD. Where a Funeral Service will be held at 11:00 AM in the Funeral Home Chapel with Robbie Loker officiating. Interment will follow in the Christ Church Cemetery, Chaptico, MD. Serving as pallbearers will be Bobby Anderson, Donnie Williams, Jimmy Quade, Matt Fields, Puff Barthelme, and Andy Johnson. Serving as honorary pallbearers will be Pee Wee Cullins and Jackie Murphy.

In leu of flowers the family is requesting memorial contributions to go to Seventh District Volunteer Rescue Squad, P.O. Box 7, Avenue, MD 20609.