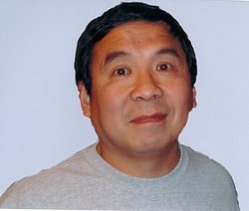 Harry Gain Chun, 55, of Great Mills, MD passed away November 13, 2008 at his home.

Born on January 6, 1953 in New York City, he was the son of Wing (deceased) and Choy Chun. Harry grew up and attended public schools in Manhattan with his 3 sisters; Wanda, Jean and Lily. He went on to study Aerospace Engineering and graduated in 1976 from the Polytechnic Institute of Brooklyn. While studying at college, Harry met his wife, Becky, of 31 years.

After graduation, he accepted a job in Oklahoma with Tinker Air Force Base. While in Oklahoma, Harry and Becky started their family with the birth of their son, Jeff. Soon after Jeff's birth, Harry accepted an Aerospace Engineering job at the Department of Navy in Trenton, NJ. Harry and Becky grew their family in PA with the birth of their daughter, Elaine. The family resided in Bucks County, PA for 15 yrs until 1994, where Harry and family relocated to St Mary's County and worked at the Naval Air Warfare Center at Patuxent River, MD. For 30 years, Harry has enjoyed working for the Navy as an Aerospace Engineer and Manager.

Outside of work and family, Harry also enjoyed coaching and refereeing soccer games throughout the Southern Maryland region. He was an avid fan of the game and supporter of the Leonardtown Women's Soccer program. Harry also enjoyed working on projects around the house and on his classic Chevy Z-28 Camaro.

He was a devoted husband, father, friend, and coworker. He is survived by his wife, Becky, children, Elaine and Jeff, mother, Choy, and sisters, Wanda, Jean and Lily.

Family will receive friends for Harry's Life Celebration on Thursday, November 20, 2008 from 5:00 p.m. until 8:00 p.m. at the Brinsfield Funeral Home, 22955 Hollywood Road, Leonardtown, MD 20650. A short gathering with guest speakers will begin at 7:00 p.m. A funeral service will be held on Friday, November 21, 2008 at 1:00 p.m. at Lakemont Memorial Gardens, 900 W. Central Ave, Davidsonville, MD 21035. There will be a procession from the funeral home to Lakemont Memorial Gardens.

In lieu of flowers, memorial contributions may be made to Hospice House of St. Mary's, P.O. Box 625, Leonardtown, MD 20650.

Arrangements by the Brinsfield Funeral Home, P.A., Leonardtown, MD.