The Latest Local News Headlines
What's Fun, What's Featured in St. Mary's

Explore St. Mary's Wineries on the Patuxent Wine Trail with the Maryland Wine Passport Experience!
Do you love everything about wine, especially local wines? Then this is for you! Grab your friends and explore Port of Leonardtown Winery, Slack Winery, and the rest of the Patuxent Wine Trail with the Maryland Wine Passport Experience February 20-21 and February 27-28. The passport experience is your personal guide through the Patuxent Wine Trail in Southern Maryland. It is a self-guided adventure that gives you the opportunity to experience the rich and unique flavor that our region has to offer. Take a weekend (or both!) and see local attractions, eat at some hot-spots, and, of course, try some incredible, award-winning local wines. Learn More About the Maryland Wine Passport Experience!
The Great Big Home And Remodeling Show

March 12th 10am - 6pm
March 13th 10am - 5pm
Capital Clubhouse, Waldorf, MD
301-638-SHOW
Free Food Tasting! Come sample the best selling dishes from local restaurants, Saturday and Sunday, 2 - 4 pm. Receive coupons, discounts, and win door prizes from your favorite eateries.
Don't miss this Spring event! A Great Big opportunity to talk to the experts and save thousand$ on your next home project. Over 100 exhibitors will be demonstrating their latest products and offering unbeatable show pricing under one roof. Click here to view our flyer!
EXHIBITORS call 301-638-SHOW or visit our website at http://greatbighomeshow.com for information!
Traffic Cams for Southern Maryland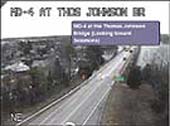 What's the holdup??
Check out our all new live traffic camera feeds and see activity and current road conditions for locations all throughout southern Maryland, including the Harry Nice bridge for you Dahlgren folks.
Free Tax Preparation: St. Mary's Co.

Beginning in February, IRS/AARP certified tax counselors will provide free tax preparation and electronic filing for low-to moderate-income taxpayers of any age in St Mary's County. Taxpayers do not need to be a member of AARP. Taxpayers must have birth dates, social security cards and picture IDs for everyone listed on this year's tax return; a copy of last year's tax return (2014); healthcare benefits/insurance information; and all other income and tax related information. Additional information, including walk-in site hours, is available at: www.smctaxaide.org.
Tips For Buying Firewood
The Maryland DNR has compiled an article with tips on how to buy firewood, what kind you should get and what to do if you have a problem with a firewood dealer. They've also included a table of various firewoods and their burning/splitting properties. Visit the DNR website for a complete guide.
Fun Things To Do In Southern Maryland


Relay For Life Open House
Saturday, February 20th
Relay Rally is a celebration of the commitment our community continues to show in the fight against cancer. Come hang out and learn more about the Relay For Life event, and how you can be part of an amazing group of people who get to have fun while supporting a great cause! Click for more information.