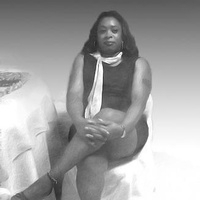 Suzette Marie Proctor (Williams) was born on June 12, 1964 to the late Jerome Williams and Dorothy Williams. She was a life-long resident of Charles County and attended Charles County Public Schools graduating from Lackey High School. She received a certificate in Cosmetology at the Vocational Center and received a degree in Nursing from the College of Southern Maryland.

She was married to Albert Norris Proctor, who proceeded her in death, but from that union they bore her beloved sons, Damone & Donovone. For 25 years, she worked as a nurse in various hospitals in the State of Maryland. Having an entrepreneurial spirit, she later started her own business that provided services in Senior Care and had a team of dedicated assistants working for her in the business.

Suzette will always be remembered for her passion of styling hair and cooking which afforded her talents to be recognized with the motto "No matter bald or long, she could style and do it all!" She specialized in old fashioned "Southern Style" cooking that when she cooked, you were guaranteed to take a nap afterwards. "Uma," affectionately named by her grandchildren, was always happiest when her house was filled with children. She deeply loved them and had a very special relationship with each one and nicknames for each child too! Her favorite music was the oldies but goodies which she often danced and sing throughout the house.

Her house is what her mother affectionately called "the flop house." If anyone was displaced and needed a place to stay or food to eat, Suzette's house was it! She never turned anyone away, regardless of who they were or the situation. Suzette's two loves were "Queen of Facebook and blogging" and the Washington Redskins. She had over 800 Facebook friends and 5000 followers. She would be on her phone for hours playing Candy Crush to stay ahead of Aunt Sue. During football season, she was the Number One fan which she proudly displayed as much Redskins paraphernalia as possible down to the purse, earrings, and shoes. Tammy and Suzette were always in competition with who displayed or wore the most Redskin paraphernalia.

She looked forward to attending all events that she was invited to especially "The Funkateer's Ball." This year she knitted her entire outfit, hat, dress, and purse which she won "Best Costume." As a prize, she received an autographed CD & picture from Bootsy Collins and his wife, Pat. She loved her family and close friends very much. She especially looked forward to traveling to Williamsburg with her mother and sister. Dr. Ashvin J. Patel took excellent care of her. In addition to her dad, also preceding her in death are grandparents and numerous aunts and uncles. There are no words that exist to express how much Suzette was loved and will be missed. In addition to her sons, Damone and Donovone Proctor, grandchildren, D'Shawn', Da'Jane, Da'Ron, and Damone Burton, and Adrianna Proctor, mother, Dorothy Mae "Sweetie" Williams, also cherishing fond memories are her siblings, Tammy D. Ebner, Mundell L. Williams, Everett J. Williams, Jasmine Williams Miles, Jerome M. Williams, Jr., Andre T. Williams and Gregory Wills, aunts, June Brown, Jocelyn Richardson and Augustine Briscoe. Also surviving are a host of nieces, nephews, other special friends and relatives.

Her Viewing will be, 9:00 am, until time of Service, 11:00 am, Friday, November 9, 2018, in the Chapel of Thornton Funeral Home, P.A., Indian Head, MD 20640.