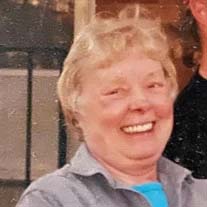 Jane Moeller Beasley, age 78 of White Plains, Maryland, died May 18, 2020.

Jane was born in Colorado and joined the Navy after she graduated from high school. In the Navy, she moved to the East Coast where she would meet her husband, James Bernard Beasley, and later retired from the Navy as an Intelligence Research Specialist.

She is survived by her son, James Walter Beasley and daughter-in-law, Jennifer Beasley of Pomfret and a granddaughter, Sara Beasley of Mechanicsville.

Funeral services will be private.