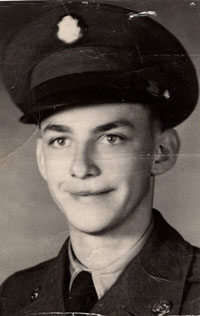 Charles Elwood Colona departed this world and entered into the Kingdom of Heaven on June 24, 2020 where his mother, father, sisters, brother and wife, Thelma Colona, were waiting to greet him along with his grandson, Justin Colona.

Charles passed while residing at Charlotte Hall Veteran's Home at the age of 88.

Charles was born in Leonardtown, Maryland on April 9, 1932. He joined the Army at the young age of 18. He served honorably in the United States Army for 20 years. He served in two wars, Korea and Vietnam, and he retired as a Master Sargent.

Charles was an active member of his community and was a part of many organizations, such as, The American Legion, Veterans of Foreign Wars, Wounded Warrior Project, 17th Infantry Association, and the Military Order of the Purple Heart. He found joy in the simple things like dancing along to his favorite country music, and spent his time woodworking and making handmade wooden girl and boy figures that decorated the front lawn. Most of all, Charles cherished the time he got to spend with his family, especially his grandchildren, and the precious memories they made. He will forever remain in their hearts.

Charles is survived by his children, Vicki Bromble, Sharon Robinson, Bryan Colona and Steven Colona, their spouses, his first wife and friend Betty Colona. His grandchildren Bill Bromble, James Robinson, Shannon Reed, their spouses and 4 great grandchildren.

Charles is also survived by his sisters Barbara Prasser and Betty Frey, along with many nieces and nephews.

In addition to his dad, Thomas J. Colona, his mom, Catherine V. Colona and his wife, Thelma Colona, Charles is preceded in death by his siblings: Harry Colona, Evelyn Barry, Anne Piper, Vivian McMeans and Joyce Coombs, as well as his youngest grandson, Justin Colona.

According to Charles' wishes, he will be cremated and placed with his wife at Crownsville Veteran's Cemetery given full military honors at a date not yet determined. If you would like to honor our dad, in lieu of flowers. Please donate to the Alzheimer's Association.

Condolences to the family may be made at www.brinsfieldfuneral.com.

Arrangements by the Brinsfield Funeral Home & Crematory, P.A.