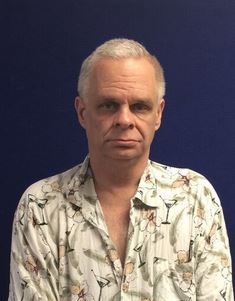 David R. Mclure, better known as Dave, passed away after a brief illness on February 09, 2021 at the Hospice House of St. Mary's Callaway, MD. Dave peacefully passed away early in the morning. Dave's final days were with loving friends present, very much like the old days.

Dave was born on June 26, 1960 in Ohio (the state of many first) to Maurice Clinton McLure and Janette L. Diehl McLure. He received his education in the Ohio Public School System, later left for, and graduated college. His most notable accomplishment was entering the workforce, in the words of Dave, "all before that was insignificant". Dave's career began in Ohio working for the Federal Government supporting the Air Force. His work was of great importance to him. In 2011, Dave moved to Patuxent River, Maryland to serve as an Engineer supporting PMA 202; The Aircrew Systems Program office. There his countless efforts supported the aircrew, troops and its passengers in the performance of their mission largely contributed to the innovative solutions to issues facing the fleet.

Dave was well versed in the Program Management world, having been the subject matter expert on various programs within his career. His most notable and longest tenure was with the Night Vision Cueing Systems (NVCD) Program. Dave started working on night vision technology in the early 1980s when it was just starting to be used in aircraft. From those early days to today, the advances in Night Vision Devices is truly amazing. Dave's work enabled many, many successful missions, and more importantly, saved numerous lives by giving Naval Aviators and Aircrew the ability to see in the dark. Dave was the recipient of several awards throughout his career to include the NAVAIR Commander's Award, AIR1.0/PEO(CS) Spotlight award and the PMA202 Employee of the Quarter, but the awards he relished the most were the multiple peer nominated PMA202 "You Made a Difference" awards he received over the last few years of his career.

Working at NAVAIR brought much joy to Dave's life and most recently stepping outside of his field of expertise in Engineering and into more of an "undesignated" Procurement Manager role seemed to bring him a new joy right up until the time of his passing. Dave often went far beyond the call of his duties routinely checking on all aspects of his designated PMA 202 Programs. He was always offering encouraging words and don't forget the countless jokes. NAVAIR grieves the loss of such a good and faithful employee and friend and the Program Office will never be the same.

Dave's greatest joys include a love for people, a fondness for ALL Cleveland Sports Teams (especially The Cleveland Browns and Cavaliers), anything chocolate especially cake, office pot lucks and most of all his cats. Caring for his Cats was always a priority. In addition to his caring nature, Dave was a voracious reader, and he thoroughly enjoying all thing relating to the Sci-Fi genre.

To cherish his loving memory, Dave leaves his two cats Mara and Chewy, a loving work community and numerous friends. His invaluable contributions, love and laughter will be truly missed. Dave is preceded in death by his parents and one brother.

A Graveside Service will be held on Friday, February 19, 2021 at 1:00 p.m., at Charles Memorial Gardens, 26325 Point Lookout Road, Leonardtown, MD 20650.

In lieu of flowers please send donations to Cat Castle, 20835 Callaway Village Way, Callaway, MD 20620.

Condolences may be made at www.brinsfieldfuneral.com.

Arrangements by the Brinsfield Funeral Home, P.A.