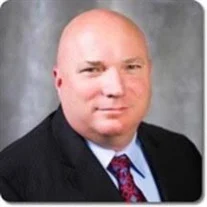 Thomas "Ray" Shenk, 53, died peacefully in his sleep, at home in Huntingtown, MD, on Sunday, May 2, 2021. In Germany, Ray was born April 25, 1968, the son of Richard "Dick" Shenk and Carroll Crowley.

Ray graduated from The University of North Georgia in 1992 and he was commissioned as a 2nd Lieutenant in the United States Army.

Ray married the love of his life, Kimberly Asher Shenk, on July 29, 2000. During Ray's military career, they served in numerous locations in the United States and overseas. Ray served over 30 years in the service of our country in the United States Army. Upon his retirement as a Lieutenant Colonel, he found joy in teaching and giving back to the military at the Joint Military Attaché School in Washington, D.C.

Ray was a loving husband, a dedicated father, and a great friend to many, with loyalty to his family and friends as one of his most outstanding traits.

In addition to his wife Kimberly and his parents, Ray is survived by his daughter, Alexandra Grace Shenk; son, Thomas Aiden Shenk; mother, Carroll Crowley; father, Dick Shenk; stepmother, Beryl Adkinsson; sisters, Amanda Shenk and Teresa Hayes; aunt, Alice Edmondson; cousin, Gina Marshall; mother-in-law, Peggy S. Asher; father-in-law, Kenneth B. Asher; stepmother, Iris C. Schwartz; brothers-in-law, Jason K. Asher, and Matthew B. Asher; and numerous other family and friends.

A Memorial Gathering of family and friends is scheduled for Friday, May 7, 2021, between 2 and 5 pm at Lee Funeral Home Calvert, 8200 Jennifer Lane, Owings, MD, 20736. Full Military honors will be presented at a future date and time at Ray's final resting place at Georgia National Cemetery in Canton, GA.

Go to www.LeeFuneralHomes.com to leave your condolences for Ray.