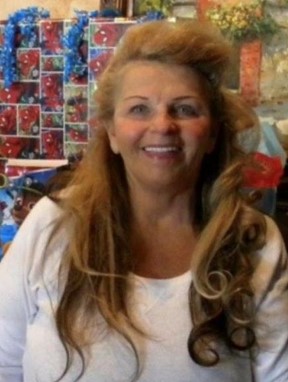 Joann Michelle "Mimi" Naglowsky, 67 of Lusby, MD passed away peacefully on November 19, 2022 at her residence. She was born on August 20, 1955 in Berlin, Germany to Eveline M. and Frederick J. Kern. She was the loving wife to Michael M. Naglowsky whom she married in Sellersville, PA on June 6, 1988.

Joann went to Hatboro-Horsham High School in Pennsylvania. She started her career in Casino Gaming (dealer) and later transitioned to a home childcare provider and retired in 2007. She was always full of personality and an advocate for animal safety and welfare.

Joann is survived by her husband, Michael M. Naglowsky and pups Loki and Thor of Lusby, MD; father, Frederick J. Kern of Lusby, MD; children, Christopher (son) and Chantelle Kern of Lusby, MD, Natasha (daughter) and Wesley Gould of Prince Frederick, MD, and Alexandra (daughter) and Bryan Naglowsky Rice of Lexington Park, MD; siblings, Michael Kern, Garry Kern, John Kern and Freddy Kern; grandchildren, Darryl Stewart, Keli Kern, Landon Naglowsky, Adelynn Rice, Henry Gould, Sebastian Rice, and Eveline Gould. She was preceded in death by her mother, Eveline M. Kern.