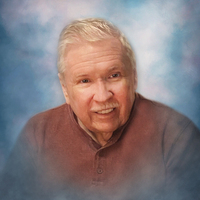 Stephen "Steve" Ray Garner, a classic car and racing enthusiast and loving husband, father, and grandfather passed away in Washington, D.C. on March 10, 2023. He was 72.

Born on January 23, 1951, in Port Tobacco, MD, the son of Marbury and Altie (Wenk) Garner, Steve grew up in Charles County and attended Pomonkey High School before entering the plaster and drywall trade with his brothers in the late 1960s. In his 20's, Steve loved being at the racetrack, where he often competed with his own dragster.

During his plaster and drywall career, Steve worked all over the Washington, D.C. metro area and owned his own construction business in the 1970s. He excelled in ornate plasterwork, which was especially needed in historic and landmark buildings, leading to projects at The White House, the U.S. Capital and other leading government contracts. After his retirement from construction in the mid-1980s, Steve enrolled in college and was awarded a certificate in computer-aided drafting.

In his later years, Steve loved spending time with his family, often taking summer road trips to one of his most frequented destinations – Williamsburg, VA. In 1998, Steve led the charge on building him and his wife's dream home in Mechanicsville, MD – where they've lived for the last 25 years.

In 2008, Steve returned to his love of classic cars when he purchased and completely restored a 1967 Ford Mustang. Upon completing his car, Steve traveled all over the mid-Atlantic region with his best friend Harry Adams to show off his prized possession in a variety of car shows, where he amassed quite a large trophy collection.

In 2017, Steve added another passion project to his roster – partially restoring a second home he and his wife bought in South Boston, VA. The home quickly became one of Steve's favorite places to retreat and relax as he loved the small-town way of life.

Steve is survived by his loving wife of nearly 40 years Patricia (née Sullivan), sons Michael and Stephen A., daughter Megan Howlan Mills (Aaron Mills), brothers Wayne and Brent, sister Ann (Southerland), and grandchildren Raven Layton, Aiden Howlan, Colton Mills, and Easton Mills. He was preceded in death by brothers Robert and Allen.

A viewing service will be held at Brinsfield Funeral Home in Charlotte Hall, MD at 30195 Three Notch Road on Wednesday, March 15 from 5:00 pm to 7:00 pm, with a mass held at Immaculate Conception Catholic Church in Mechanicsville, MD at 28297 Old Village Road on Thursday, March 16 at 10:00 am.

In lieu of flowers, the family requests donations to The Myelodysplastic Syndromes (MDS) Foundation in Steve's name at mds-foundation.org, or please consider a donation towards the future of Steve's beloved grandchildren at gofundme.com/f/college-fund-for-his-beloved-grandsons.