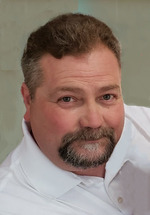 Bruce Wayne Baxter, 57, of Charlotte Hall, MD, passed away on March 15, 2023 in Charlotte Hall, MD. Born on March 27, 1965 in Washington, D.C., he was the son of the late Leon Franklin Baxter and the late Mary Louise Evans. Bruce was the loving husband of Theresa Ann Baker Baxter, whom he married on September 9, 2005 in Calvary Road Baptist Church. In addition to his wife, he is survived by his children Phillip Mahoney and wife Shelley, of Glen Burnie, MD, Bruce Baxter Jr. and wife Vernita, of Suitland, MD, Rusty Baxter and wife Kelsey, of Lusby, MD, Tristan Baxter of Charlotte Hall, MD, Travis Baxter of Charlotte, Hall, MD, and Trevor Baxter of Charlotte Hall, MD, his siblings Richard Baxter of Bel Alton, MD, Rex Baxter of California, MD, Mike Baxter of Bowie, MD, Carol Agpaoa of Bowie, MD, Diane Bowen of Lusby, MD, Nancy Baxter of Cape Coral, FL, and Bonnie Weir of Wichita, KS, and nine grandchildren.

Bruce graduated from Crossland High School, Temple Hill, MD in 1983, and moved to St. Mary's County, MD from Brandywine, MD, where he was a resident for 20 years. Bruce was the owner/operator of his own home improvement company, a member of Victory Baptist Church in Charlotte Hall, MD, and enjoyed shed hunting, shark tooth hunting, coin collecting, antique collecting, scrapping metal and electronics, gold panning, and hockey.

The family will receive friends on Monday, March 20, 2023 from 5:00 PM to 8:00 PM at Victory Baptist Church, Charlotte Hall, MD. Visitation will also be held on Tuesday, March 21, 2023 from 10:00 AM to 11:00 AM at Victory Baptist Church, Charlotte Hall, MD, where a funeral service will be held at 11:00 AM. Interment will follow at Trinity Memorial Gardens, Waldorf, MD. Serving as pallbearers will be Bruce Baxter, Jr., Rusty Baxter, Tristan Baxter, Travis Baxter, Trevor Baxter, and Phillip Mahoney.

Arrangements provided by the Mattingley-Gardiner Funeral Home and Cremation Services, P.A., Leonardtown, MD.