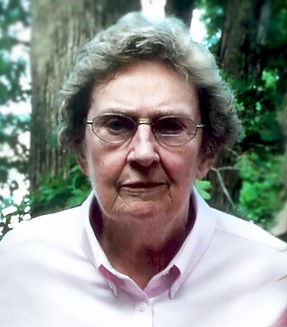 Kathryn K. " Kathy" Adams, 87, of Lusby, MD and formerly of Springfield, VA, passed away on March 16, 2023 at the Charles County Hospice House. Born September 29, 1935 in Washington, DC, she was the daughter of the late Charles F. King, Sr. and Dorothy A. (Beavin) King.

Kathy graduated from Maryvale High School, Baltimore, MD, in 1954 and Georgetown Visitation Junior College, Washington, DC, in 1956. Kathy moved to Calvert County from Springfield, VA in July 2015. She loved gardening.

Kathy is survived by her son, Joseph P. Adams, Jr. (Luz) from Orlando, FL; her brother, Michael King (Sharon) of Surprise, AZ; her sister, Mary Susan Love of Lusby, MD; her niece, Kerry A. Love of Lusby, MD; and seven other nieces and nephews. She was preceded in death by her brother, Charles F. King, Jr.