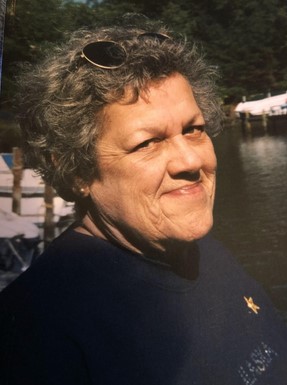 Norma Elizabeth Lietz, 87, of North Beach, MD passed away March 15, 2023. She was born December 16, 1935 in Washington, D.C. to Ardell E. (Herder) and John N. Owens. She was raised in the Washington area where she graduated high school and began working as a Budget Analyst for the US General Services Administration (GSA). She later worked as a Certified Public Accountant and Certified Public Speaker. After retiring from the government, she worked as a Realtor and Broker in the Twin Beaches area in Calvert County. Norma was married to Anthony "Tony" Hobbs, and later to Bernard "Bernie" Lietz, both of whom preceded her in death. Norma raised her family in Hyattsville and in North Beach after moving to Calvert County. She was a member of North Beach Union Church, the Help Association Thrift Store, and the North Beach Senior Center. She enjoyed playing Mahjong and Scrabble, spending time with her family, and her beloved Shih-tzu dog "Cookie."

Norma was preceded in death by her husbands Tony and Bernie, a son Alfred "Bucky" Keen Hobbs, and a daughter Laura E. Martin. She is survived by daughters Alice M. Parks and husband Gregory of North Beach and Lisa E. Sessoms and husband Ronald of Bowie, and by her son Anthony N. "Tony" Hobbs and wife Mary of Burtonsville. She is also survived by grandchildren Anthony, Holly, Melanie, Eddie, Mason, Caden, Jeremiah, Tanner, and Sione, numerous step-sisters, step-brothers and cousins, and by her best friend, Cookie.

A Memorial Service will be held Saturday April 8, 2023 at 2:00 PM at North Beach Union Church, 8912 Chesapeake Avenue, North Beach, MD. In lieu of flowers, donations in Norma's name may be made to North Beach Union Church or to the Help Association Thrift Store.