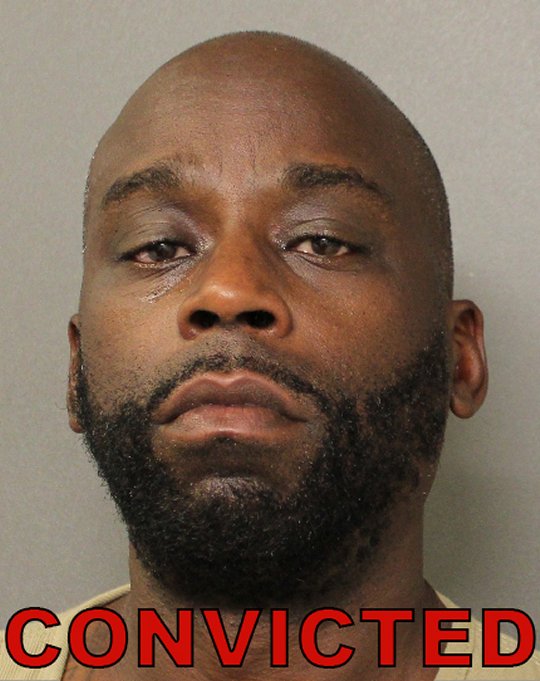 Malcolm Carl Young, 47, of Forestville, Maryland.
LEONARDTOWN, Md.
(August 31, 2023)—Jaymi Sterling, State's Attorney for St. Mary's County, announced a St. Mary's County jury convicted Malcolm Carl Young, 47, of Forestville, Maryland, of second-degree murder and use of a firearm in the commission of a crime of violence.
On August 9, 2022, at approximately 5:52 p.m., St. Mary's County Sheriff's Office deputies responded to the area of Lex's Laundromat on Great Mills Road in Lexington Park, Maryland, for a reported shooting. Upon arrival, deputies located victim Anthony Charles Wright, 53, in the parking lot to the rear of the business, suffering from multiple gunshot wounds. Despite lifesaving efforts, Mr. Wright succumbed to his injuries and was pronounced deceased at MedStar St. Mary's Hospital.
Multiple witnesses on-scene identified the shooter as Malcolm Young and advised that he fled in the direction of St. Mary's Square. Minutes later, officers located Mr. Young, who was then arrested.
"The swift response and thorough investigation by the Sheriff's Office led to the successful prosecution of the defendant," Sterling said. "I would like to thank Assistant State's Attorneys Ashley Sowls and Jeffrey Maylor, as well as lead Detective Warren Forinash, for their tireless efforts to bring justice to Mr. Wright and his loved ones."
The defendant faces a maximum sentence of up to sixty years in prison. He will remain held without bond pending the sentencing hearing.
The Honorable Joseph M. Stanalonis presided over the case.
You can now find local Police news posted 7x24x365 in the So. Md. News Feed forum at forums.somd.com/forums/so-md-police-news/