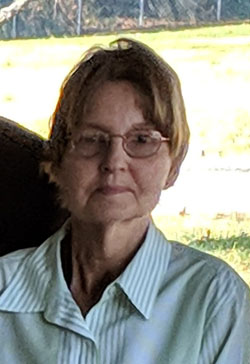 Agnes Lucy Dodson (Knott) died peacefully in Calvert county nursing home on June 26, 2020 in Prince Fredrick, MD at the age 69. She was born on August 17, 1950 in Indian Head, MD to the late Albert and Mary Knott.

Agnes is survived by her daughters Terry (Ralph) and Darlene (Frank), grandchildren Jessica, Stevie, Brandie (Dustin), Danielle (Kayla), and Ralph, great-grandchildren Leelynn, Elizabeth, Christopher, Lylah, Hazelynn, and Glennie. She is also survived by her brothers, sisters, other family members and friends.

She is preceded in death by her late husband William Paul Dodson.

She enjoyed sewing, being with family and friends, and her dog "Skippy".

Visitation and funeral services will be limited to 50 people. The family will receive friends at the funeral home on Friday, July 3, 2020. Visitation is from 10 AM until time of funeral service at 12 PM. Burial will follow at Trinity Memorial Gardens in Waldorf, MD.