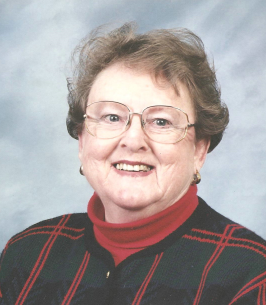 Constance "Connie" R. Goddard, 86 of Leonardtown, Maryland formerly of Piney Point, Maryland passed away October 12, 2020 at Medstar St. Mary's Hospital.

Born on February 5, 1934 at Providence Hospital, Washington, DC., she was the daughter of the late Ethel Chesser Rice and Charles Noble Rice of St. George Island.

She is survived by the father of her children Francis R. Goddard, sons Wayne (Lisa) Goddard of Valley Lee, MD, Douglas (Sandy) Goddard of Middleburg, FL, and daughters Katherine (Hugh) Carithers of Jacksonville, FL, Pamela (Bill) Johnson of Weston, FL, and Cindy (Kenny) Watts of Mechanicsville, MD, eleven grandchildren and 17 great grandchildren.

In addition to her parents she was preceded in death by her daughter, Judith Goddard, sister Virginia Pearson, and brothers Donald and Francis Rice.

Connie was an avid reader and had a love of history. She was an excellent cook and seamstress and will be remembered for her famous "oyster pie" and handmade gifts she made for family and friends. She was a graduate of Great Mills High School Class of 1952 and cherished her classmates and their reunions.

All services are private.

Contributions in Connie's memory may be made to the St. Mary's County Historical Society P.O. Box 212 Leonardtown, MD 20650 or Leonardtown Volunteer Rescue Squad P.O. Box 299 Leonardtown, MD 20650.